Banned List

Number of People Banned:

2

This is to show who has been Permanently banned from The Empire, and for what reason(s), with NO possiblity to get back into The Empire.
Permanently Banned
Edit
Jagex Staff Impersonation
Requesting log in information.

Jaktoo3 informed Emperorhster (RSN) that he was a member of the Jagex staff and that emperor's account was infected with a virus and that they needed him to remain logged in while doing a series of tests and after word a box with "25-50 million gp would be placed in emperor's inventory after the tests were done. However rather than just do that Jaktook3 requested emperor's password and after being asked for the email for the log in it became fully apparent that it was an attempt to get at Emperor's account.
The statement that they were impersonating Jagex staff wasn't taken, however requesting log in information is.
Not permanently banned
Edit
Cmcspeedy3
Edit
Cmcspeedy3 scammed Emperor Hester of 27.5 million gold coins.
5 million was to level up cooking to 99.
22.5 million was for a wild goose chase to get an easter egg from one of Cmcspeedy3's "friends" for 30 million and the other 7.5 million would come from Cmcspeedy3.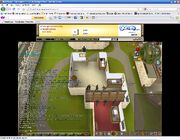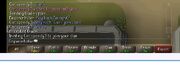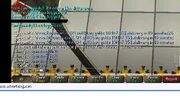 Will be removed if:
Edit
Pays the Empire 59,500,000 gold coins.
This is subject to go up due to how much money could be made with the money, had it not been scammed, at a rate of 1,000,000 times 1% a week on every saturday.

Equation: 27,500,000+(1,000,000*weeks)+(285,000*weeks)
Past offenders
Edit
Red Dog31/Red Triumvirate
Dark X Nija
Community content is available under
CC-BY-SA
unless otherwise noted.