Legends Of Glory

Original Founders

Founders

Zig Frid

Drag Ahrimps

Cokemolotov

Marleiy

Founded

Early 2007

Closed

Late 2011

Friends/Clan Chat

L G Clan

Home Worlds

Unknown

Clan Color

Purple

Clan Uniform

Team Cape 3

Private Forums

Clan Facebook
Legends Of Glory (also known as LG) was one of the most important Brazilian clans, founded in early 2007 by Rudi138 with the name of Brazilians Elite. Unfortunately later due to many discussions, he decided to close the clan. Zig Frid had a meeting with Rudi138, Cokemolotov, Drag Ahrimps and Marleiy, and together, then decided, on May 18, 2008, the BRE reopen under the name Legends of Glory. The clan closed the doors in late 2011.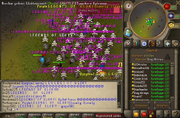 Since its inception, the LG came working hard to create a great community that prioritizes the fun of its members. They were considered the clan closer together, because they were like a big family, and not just bother to win a war, but to have fun. The LG already faced major battles and defeated many clans that have household name on the international scene. Furthermore, LG holds the brazilian national record for most time fighting uncapped (LG vs MMA, 13 hours).
New Gladiators
Edit
NG (or LG Jr) was the junior clan of Legends of Glory, led by some experienced members of LG aiming to give a chance to players with lower combat level of entering his family. Drakie and Nemeses25 were members of the hierarchy who helped the newcomers. The NG quickly won space the Brazilian scenario clans Jr and defeated several clans Brazilian and world. Still came to bring several new members for the LG, when one player win the level reached required, he passed to be able to do part of the official LG. PXZ was one notorious member in NG.
Eternal Glories
Edit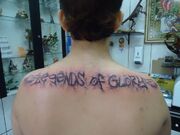 The LG ended up closing at the beginning of 2011. As complaints to the requests back to the LG, not stop... it was made a reunion, and it was decided that the LG back again. Was made a topic and a list of who would return along with LG, and the number was impressive. Other meetings so made​​, discuções about hierarchy, and resulted in the official reopening on September 10, 2011.[1] In its reopening trousse a new hierarchy consisting of members and former members. LG close again on grounds that its members could no longer devote most of their time to a game, despite the friendship and willingness to continue with the clan, so LG was no longer the great power of old times, so not to damage the name of LG, the leaders settle closed LG forever. However the old friendship continues and LG is still a family on Social Networks and everything.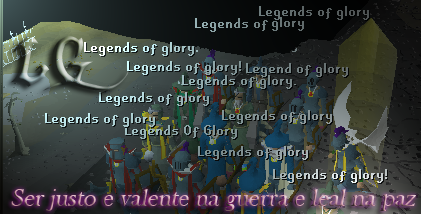 External Links
Edit
References
Edit
Community content is available under
CC-BY-SA
unless otherwise noted.