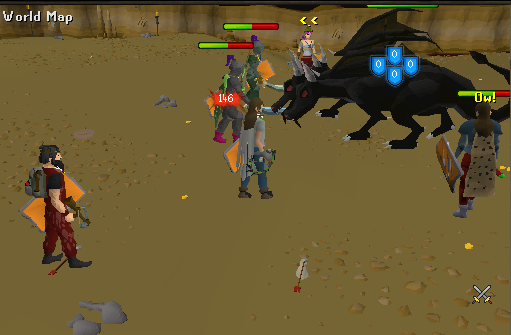 The Knights of the Wilderness is a new clan that hangs near wilderness.Home world non-member 4. home world member 58.
The owner wtfzez (me) will organize trips in the wilderness (pking, clan wars
rev hunt, etc). It's member and non-member note wtfzez will add someone who's a member to take care of member events (king black dragon, corp beast, metal dragons). I'm just saying now I don't hate zezima it was a username not taken. An event could be mining rune in wilderness or skilling in the wildy. Our headquarters or PoC (player-owned city) Is the Bandit Camp. "Our" bank is the Wildy volcano bank. If your wondering about Bandit for PoC, It has a range cooking supplies and a place to fish. Revs sometimes come though. Clan rules: 1. No spamming
2. No serious conversations (Politics,etc)
3. No hating
4 No breaking rules 1-4
You will be given chances, but don't try your luck.
Community content is available under
CC-BY-SA
unless otherwise noted.